Who should you commission creating a software to?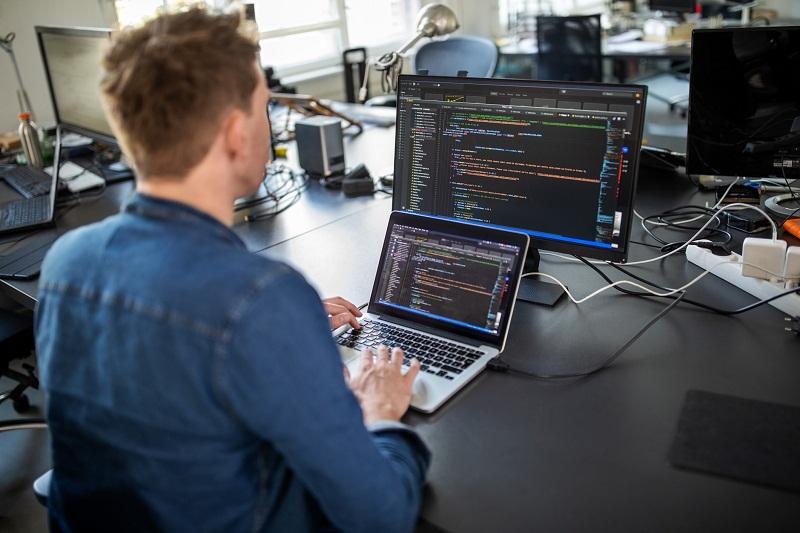 Nowadays, not many of us imagine living without smartphones or computers. We live in the virtual world and modern technologies, including applications, make our daily work easier. We use them to monitor weather conditions, count, control our physical activity or do shopping. Every company that wants to enter the market successfully should choose to create a unique software for their clients.
Kinds of applications and their use
In the IT world we deal with a mobile application and a Web application. It is believed that they are the same. In fact, both applications differ from each other in many ways. They differ in the software, ways of the implementation and the scope of activity for a user. Web applications are designed to provide some functionalities for a user. They are able to enter data and send information, that's why these applications are interactive. A website, thanks to an opportunity to review its content, graphics and videos, is informative. Visitors cannot take any additional action, apart from moving to next sections or subpages. Web applications are available through web browsers that adjust to particular devices. Unfortunately, they cannot be downloaded or installed on the user's device.
In contrast, mobile applications are created for a given operating system such as Android or iOS for tablets or smartphones. They can be downloaded via online stores or dedicated websites for which a mobile application was created.
The ways of building applications
Applications are created by software specialists. They can prepare individual solutions for online shops, blogs or the company's showcase websites. It's worth knowing that creating a mobile application is more expensive than preparing a traditional Web application. This is due to the specificity of platforms on which applications will function. This is why developers adapt programming language to the environment of operation of an application. In the case of iOS the construction will be done using Objective-C or Swift language, whereas for Android using AndroidStudio and Eclipse IDE. Creating an application is not all. Its development and maintenance must be taken into account. For that you will need qualified specialists. Web applications are very often created using standardised JavaScript, CSS and HTML5 language. In contrast to mobile applications, they don't have a standard set for creating software. However, developers can take advantage of available themes that accelerate the process of creating an application.