How to design a mobile application for home?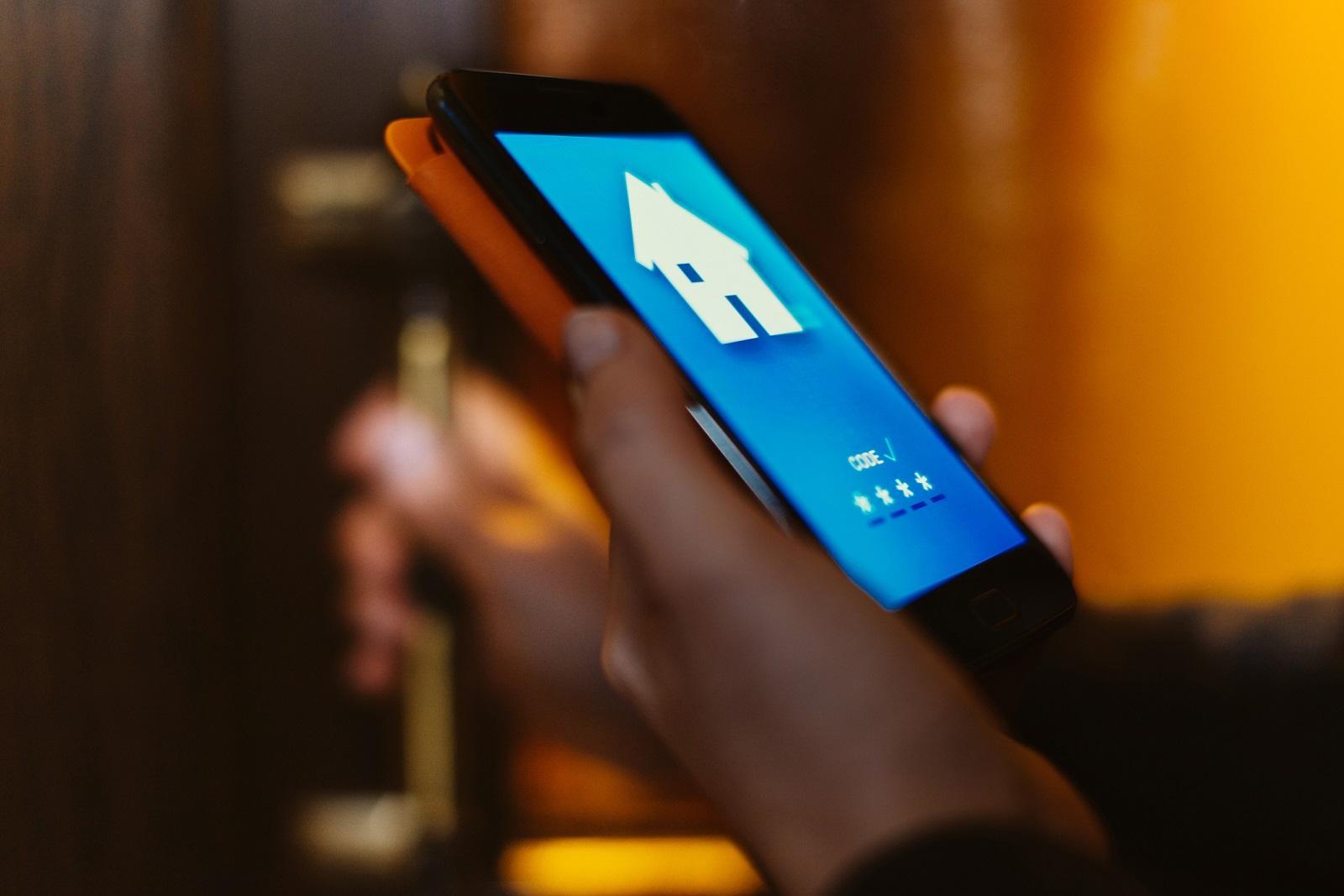 You can trade on a mobile application for home to control a heating system or lighting remotely, regardless of where you are. To personalize an application it is necessary to design it rightly.
"Intelligent home" is a modern solution that has been more and more popular in recent months. To create an application for home it is necessary to make a detailed project which thanks to progressive realisation will allow us to create optimal solutions.
Before proceeding with a project, you have to ask yourself a question: what's your goal? If you answer it, you will be able to devise all possible scenarios and action schemes and this in turn, will eliminate errors.
What are your opportunities? Absolutely enormous! "Intelligent home" allows you to control a lot of devices, starting with shades, windows, gates control, through setting brightness of the light and temperature in rooms. It controls underfloor heating, plant and soil moisture in the garden, dusk and motion sensors as well as LED or RGB lighting.
When you opt for particular amenities and determine their range you can ask for help from the specialists, they will take care of graphic projects, information architecture and tests of your brand-new application in the end.
Maybe… a ready-made solution?
However, there is an opportunity to take advantage of ready-made solutions which you can proportion to your needs. Offered applications for home have a common intuitive graphic interface thanks to which you can control all devices. You don't have to choose only one application, you can turn on all of them at the same time to observe the current state of devices at your home on an ongoing basis.
Applications offered by FMCode fulfil all above-mentioned functions. Moreover, they synchronize with each one. It's a very safe solution because all their connections with the server have a SSL certificate and use Public Key Infrastructure (PKI).